Holiday HIIT Express – 4 Week Fitness Boot Camp
November 27th, 2017 – December 22nd, 2017 
When you have fun working out it won't feel like work!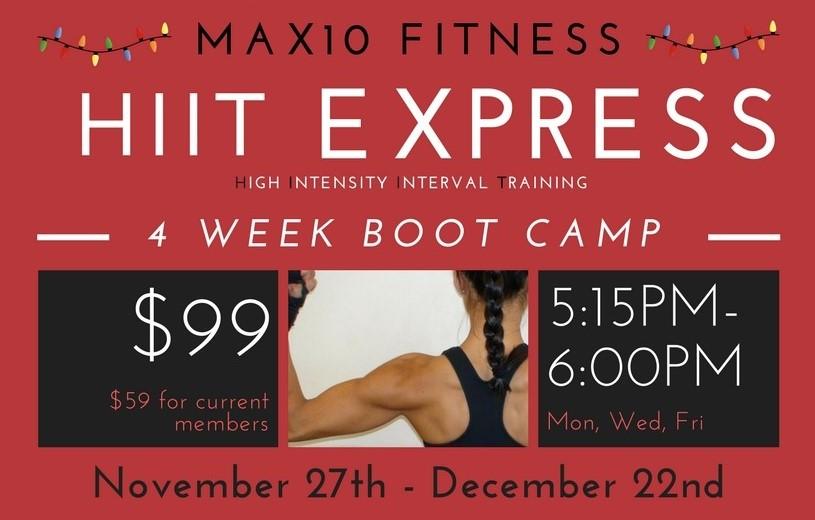 North Seattle / Northgate!  Avoid seasonal weight gain this year and join MAX Fitness Coach Steph Duryea for a 4 week HIIT boot camp featuring calorie shredding workouts with metabolic and HIIT (high intensity interval) training.  Personal coaching, homework and goal setting are also included and will be provided by Coach Steph.
Time: 
Mon, Wed, Fri: 5:15 to 6:00pm
 Each class will be a 45 minute HIIT workout
The 45 minute 'express' classes allow you to 'get in and get out' quickly while getting the same benefits of a much longer class.
Your Instructor:
Coach Steph is a highly regarded personal training and group exercise instructor.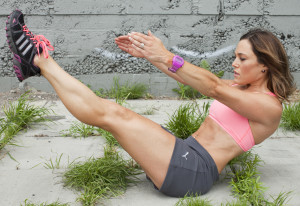 Special bonus!
FREE childcare care will be provided for children 6 months of age or older.
Idea: 
Moms and Dad's with kids between the ages of 4-11 might also want to consider training 'together'.  We have classes occurring simultaneously for 7-11 year old's on Mon/Wed and 4-6 year old's on Tue/Thu.
Price:
Non Member
$99- Pre-Registration (Now – Nov. 26th) *
$109- Registration (Nov 27th – On)
MKG Current Member (does not include boot campers)
$59- Pre-Registration (Now – Nov. 26th) *
$69- Registration (Nov 27th – On)
Don't wait! These prices won't last and sessions DO SELL OUT.

* Terms & Conditions: Online only. While supplies last. Must be used for Nov 27th – Dec 22nd Boot Camp. No refunds. Can be gifted to a friend.