BOX & HIIT 4-Week 'Express' Fitness Boot Camp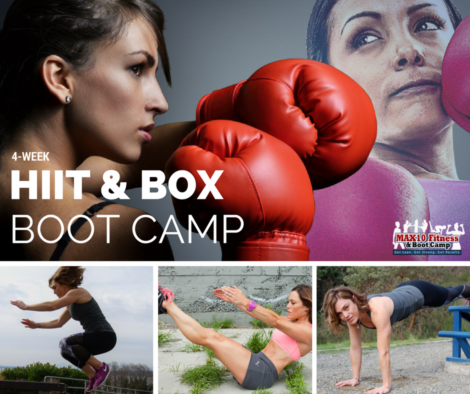 North Seattle / Northgate! Jumpstart your summer fitness efforts. Join MAX Fitness Coaches Steph Duryea and Russel Crandall for a 4 week 'BOX & HIIT' 'Express' boot camp featuring calorie shredding boxing workouts alternating with metabolic and HIIT, (high intensity interval), training. Personal coaching, homework and goal setting are also included and will be provided by Coach Steph.
June 19, 2017 – July 13, 2017 *
Mon-Thu: 5:15 to 6:00pm
Mon/Wed – Boxing
Tue/Thu – Strength, toning, HIIT and Metabolic Training
The 45 minute 'express' classes allow you to 'get in and get out' quickly while getting the same benefits of a much longer class. The focus on boxing over kickboxing in this 4 week session allows people of all fitness levels to participate even if they have been inactive for awhile or knee, back or other limitations might be a problem.
Your Instructors: Coach Steph is a highly regarded personal training and group exercise instructor. Coach Russel is an active boxer and will bring his eye for 'authentic' boxing skills into the workouts.
Special bonus! FREE childcare care will be provided for children 6 months of age or older.
Please register below to reserve your spot!


June 19, 2017 – July 13, 2017 *
Location: MAX10 Fitness & Boot Camp (at MKG Seattle)
Mon-Thu: 5:15 to 6:00pm
Mon/Wed – Boxing
Tue/Thu – HIIT and Metabolic Training
Cost: $250.00 (save 15% automatically before June 18th!)
Conditions: 10 Person Minimum required and no refunds after June 10
IDEA: Moms and Dad's with kids between the ages of 4-11 might also want to consider training 'together'. We have classes occurring simultaneously for 7-11 year old's on Mon/Wed and 4-6 year old's on Tue/Thu.  Click on the image below for more details.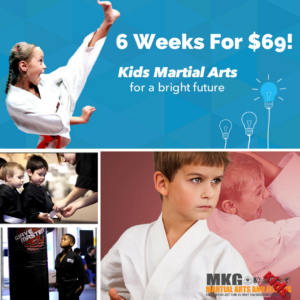 NEED MORE INFORMATION?
[optin2_col]
Or call 206-457-2101 anytime.