4-Week Boot Camp: July 8th – August 3rd, 2019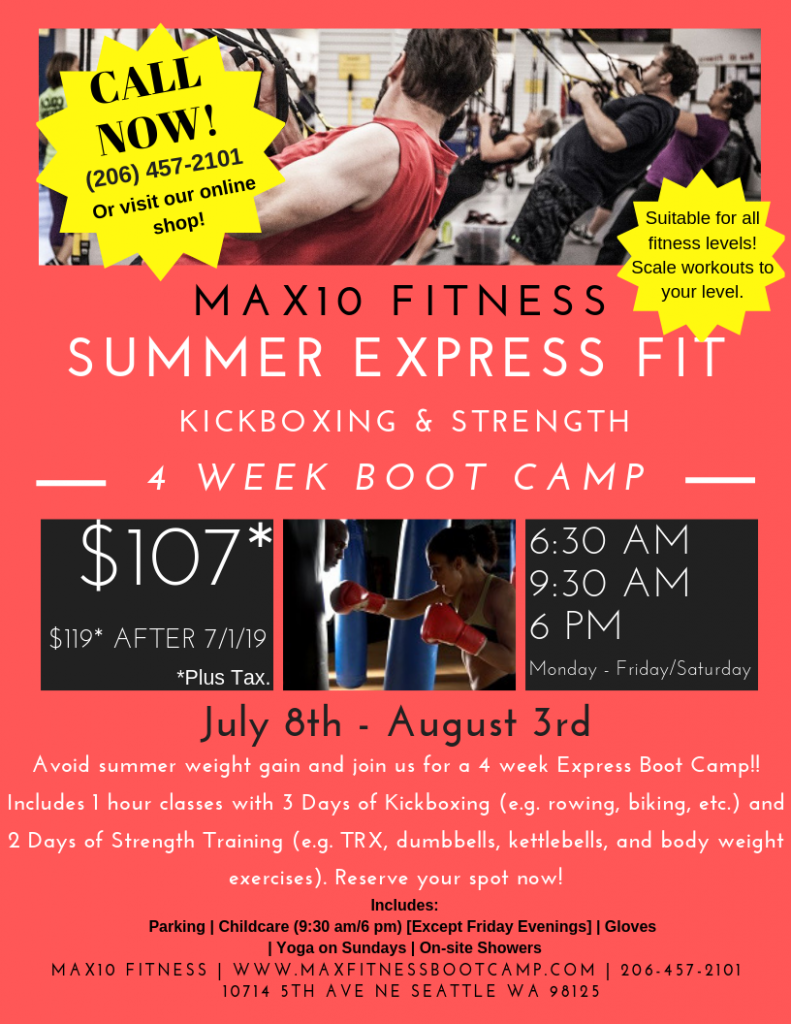 Announcing our Summer 2019 'Express Fit' 4-week boot camp.  A great way to work on your health without 'joining a gym'.  Come see what we can do to help you jump start your fitness plans.
This bootcamp is going to be 5 days a week, Monday-Friday or Saturday
Here are the 3 time options:
6:30am
9:30am (Childcare provided)
6:00pm (Childcare provided, except Friday evenings)
Bootcamp Includes: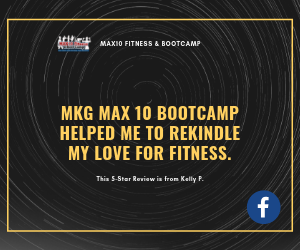 Focus on Fitness, Weight-Loss and Fun * Free Gloves * Small Group Training * Private Facebook Group * Prizes * Weight and Measurement Tracking * Group Camaraderie * Bootcamp Coach for Nutrition and Motivational Support * 5 Classes Per Week * Kickboxing, Strength, TRX and Circuit Interval Training * Yoga on Sundays (Bonus Day!) *
If you need more information visit our main website. Don't wait because these prices won't last and sessions DO SELL OUT.
CURRENT PRICING
$107 – Pre-Registration (Now – July 1st)
$119 – Registration (July 2nd – On)
RESERVE YOUR SPOT!
* Terms & Conditions: Online only. While supplies last. Must be used for July 8th – August 3rd Boot Camp. No refunds. Can be gifted to a friend.