Congrats Northgate Fitness Boot Camp Winner!
We all understand that staying fit and active at every age is important but many of the participants in our MAX10 Boot Camp have a more pressing need for quick results. Maybe you'd like to lose a few pounds or you've got to fit into a dress or suit for a wedding? Or perhaps the doctor has told you need to make a change or serious health issues are on the horizon? In these cases you need some confidence you'll get results if you put in the work.
Check out our MAX10 Challenge winner from the Winter 2015 session. In just 10 weeks he lost 4 inches off his waist and 20 pounds which was 8% of his weight.
Click HERE to find out more and reserve your spot!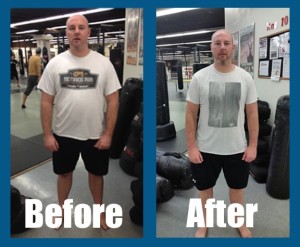 Disclaimer: Of course we can't promise results like this for everyone but if you follow the program you can expect a change on the scale or in the mirror.