Registering NOW For June 2014 10 Week Summer Boot Camp!
admin
May 20, 2014
Click here to register online!
Saturday classes are at 9am or 10am (not 8pm!!).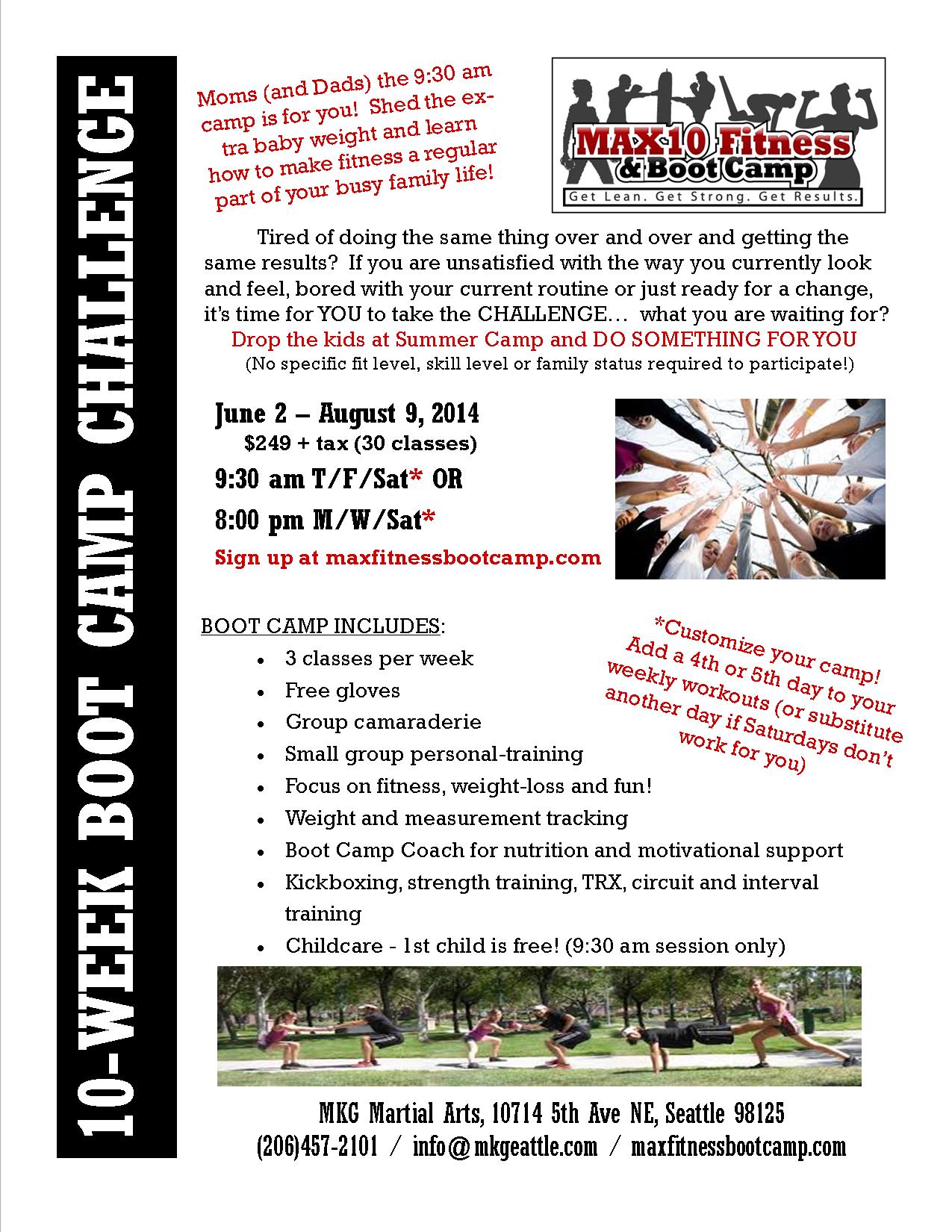 Bootcamp classes run June 2 through August 9th. Childcare is included for the weekday 9:30am classes. Contact MKG Martial Arts for more information or visit our website.