Gloves are included! Parking, childcare, onsite showers and more!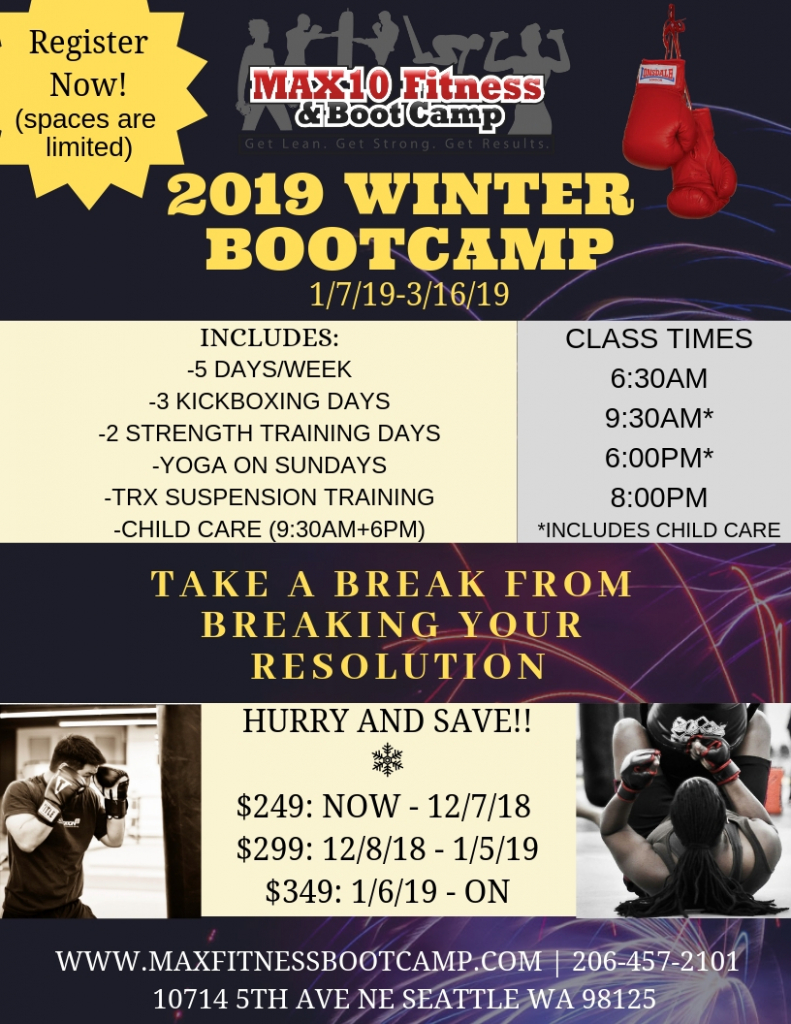 With Autumn leaves comes changes here at MAX10 Fitness, too! Kids are back in school, we're thinking about pulling out scarves and sweaters, and ready to focus on working out again. We've come up with some new offerings, new times, and new goodies for you all. Members are why I'm here, and I want to make MAX10 amazing! As always, please let me know what I can do for you!
-Katy
Schedule Details: The new MAX10 schedule is attached and you'll notice a few changes – I hope you like them! These changes are all effective September 15th!
5pm classes: Monday, Tuesday and Wednesday – you'll have access to classes AND childcare at 5pm Monday, Tuesday and Thursday!
Class Name Changes:
MAX Power is what was RECESS – we felt this better reflected what the class was all about: BIG moves, power plyo, endurance drills, balance challenges and pushing your body to the MAX. This is an elite class for those looking to take their fitness up a notch. This is ON HOLD through SEPTEMBER and will begin again OCTOBER 4th.
MAX Basic was Basic Training, Co-Op was PT Co-Op, TRX Fusion was Fusion, same classes, new names that more simply reflect the class formats.
New Class:
HIIT Yoga: This is a high intensity class with plyometrics, body weight exercises and aerobics, just like our other MAX10 classes, but with slow, deliberate yoga flows in between. It is designed especially for athletes.
New Coaches:
Please welcome Jaina, who teaches Mondays at 6:30 am and 5 pm! You've probably met her already, but she's still pretty new to the program. Please also welcome Billy – he's a CrossFit coach who bridges the gap between the two programs. He'll be teaching 5 pm on Thursday.
You still have time to join us – it begins on Saturday! This is a great way to really examine your lifestyle and whether or not it aligns with your goals. WLC will change your habits to help you live a healthier life. It's not about hard core workouts, or starving yourself, but just about making good choices. And they've turned it into a game.  I'm doing it, as are many MAX10 and CrossFit members.
Protein Drinks:
We'd had requests to sell protein drinks here at MKG, and Carl Larson kindly donated a mini-fridge to keep them cold. We chose Orgain Protein based on the quality ingredients and excellent taste. We wanted to make sure we had yummy stuff for you all (OK, and us, too). They're in the fridge at the front, and the front desk staff can ring you up for them. At $2.99, they're an excellent post-workout recovery drink.