Why Choose MAX10? Fitness Kickboxing Classes / Boxing Classes and More!
The kickboxing classes and boxing sessions are integral components of the workout. The MAX10 classes at MKG focus on fitness but using a variety of methods and with an experience level that no other program can match. It's aerobic but it's most certainly not TaeBo or 'aerobic kickboxing'!
The MAX10 program was created in 2005 to be a total body transformation challenge using cutting edge training principles to help participants achieve their own fitness goals. It was also meant as a gateway program for members who were too nervous or not ready for the pace of the adult martial arts and kickboxing program. You'll learn methods from Muay Thai and Savate as you get in shape and relieve stress.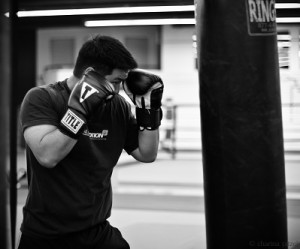 In the fitness kickboxing classes you'll not only get to hit heavy bags but you'll also develop real skills both holding and hitting focus mitts, Thai pads, shields, ground bags and more. You won't get hit but you'll begin to develop real skills that will contribute not only to your understanding of kickboxing and boxing but self defense as well.
And when you are ready you can take Muay Thai, Savate, JKD classes if you choose!
Fitness Kickboxing Classes and Much, Much More!
If you feel you are most interested in more focused martial arts and kickboxing instruction please visit the homepage for MKG Seattle.  We'll be happy to set you up with a FREE intro in whatever program best fits your needs.


[optin2_col]