Why Choose MAX10 Fitness?
Why choose MAX10? Because when you have FUN when you workout it won't feel like WORK! The MAX10 Fitness program, formerly known as the 10-Week Body Sculpt Challenge, has been helping women and men regain their health and fitness since 2005. Seattle is saturated with fitness studios and we know you have many options.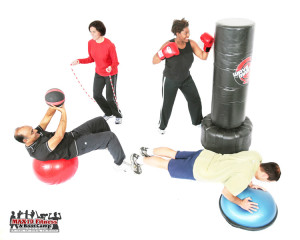 However, NONE match our experience, proven track record or the fun and variety of the ongoing MAX10 membership or our 10-Week Boot Camps. Kickboxing and boxing are practical, interesting and effective ways to burn a ton of calories and melt away fat. Our constantly varied and never boring MAX Strength classes blend TRX Suspension bands, bodyweight exercises, dumbbells, fitness bands build muscle and tone your body and super charge your metabolism.
When you add in Yoga, nutritional support, childcare and Open Gym privileges MAX10 is the obvious choice.